The Homenaje project is located in Santa Cruz, Argentina and borders the Company's El Tranquilo property and Cap-Oeste mine on the southwest. The Company acquired an option to earn 75%, managing interest in a joint venture with Mirasol Resources Ltd. (see Company press release of April 19, 2021). The property consists of over 11,000 hectares within 4 concessions.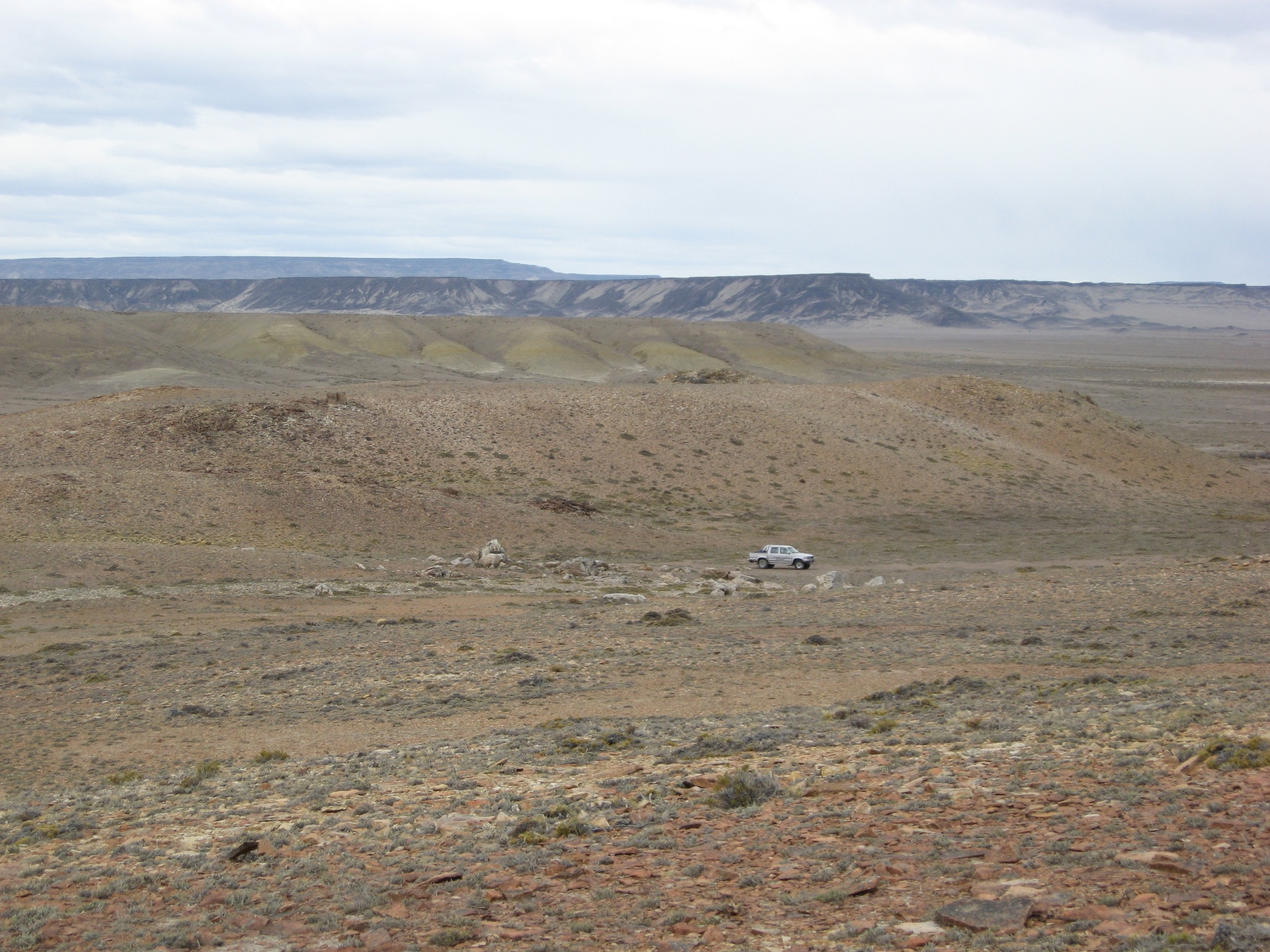 Limited exploration by Mirasol consisted of mapping and geochemical sampling, ground geophysics, and Quickbird multi-spectral satellite imaging. This work defined several northwest striking targets areas – subparallel to those at the Company's Cap-Oeste and neighboring COSE (Pan American Silver) mines.  No drilling has been conducted at Homenje. The Company is planning its own exploration work and believes the discovery of new mineralization at Homenaje could have synergies with its Cap-Oeste mine.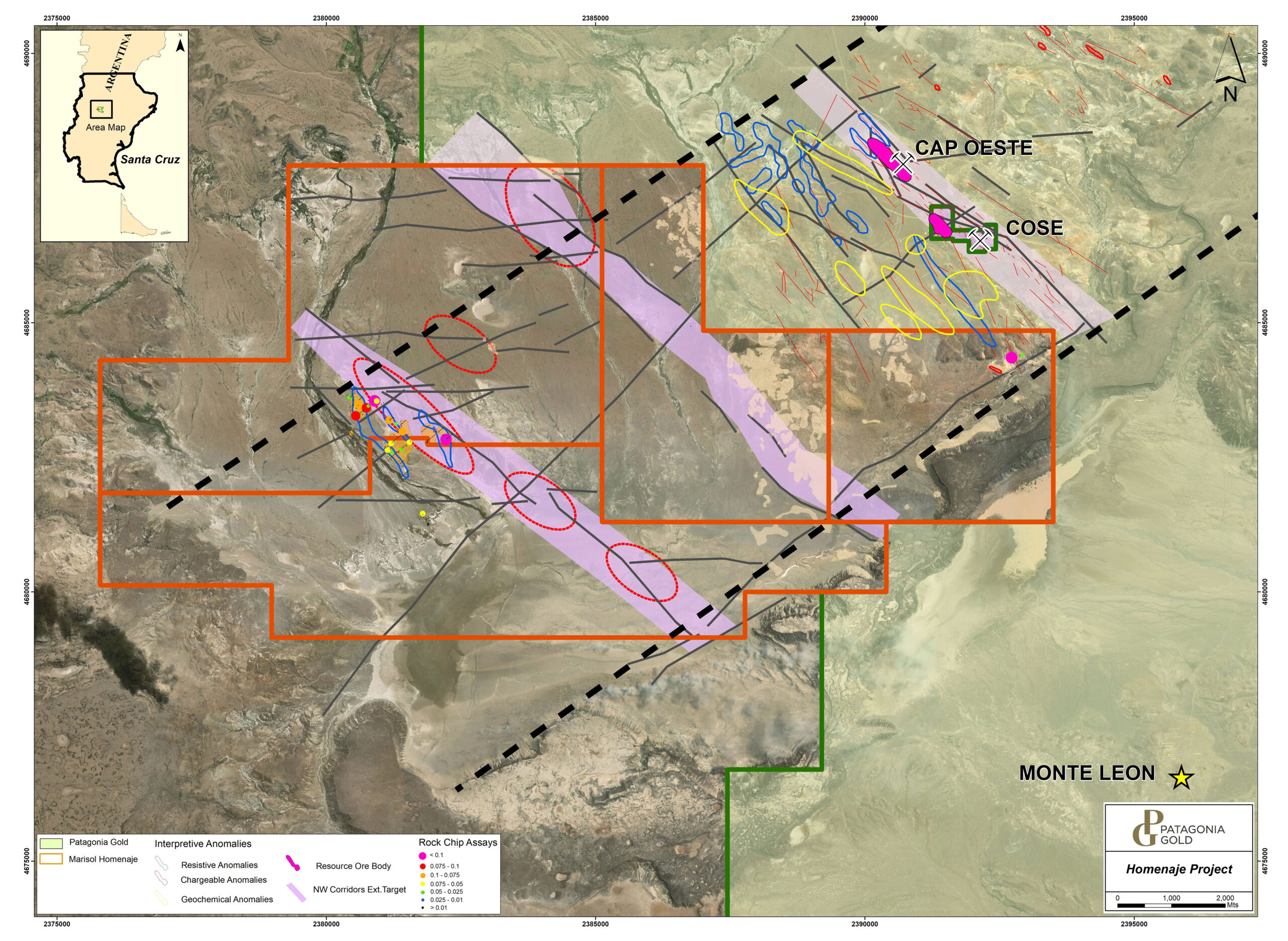 Homenaje:
The Homenaje project is a 11056Ha cover by 4 tenements, the geology of the area is similar to our adjoining El Tranquilo project.
Non-significant work has been conducted in the area for the past years.
North-west trending geophysical lineaments are similar to the ones in El Tranquilo and have never been drilled,
Good exploration potential in the eastern area where the main structures of the EL Tranquilo go through it.
Work undertaken to date:
Geological & Alteration mapping
254 rock chip samples
Ground magnetic survey 563 line km
Gradient IP 5 line km
Quickbird geological interpretation
Drill target generation
Summary (taken from Mirasol):
Well defined and understood regional and prospect scale structural/stratigraphic setting of mineralization strong similarities to Cap Oeste-COSE established mineralization models & targeting criterion
Strong coincident chargeable-resistive gradient array anomalies + TMI geochemistry defined along with four main trends up to 2 km in strike length established exploration corridors
Adjacent North-west trending geophysical/geochemical targets identified by Patagonia Gold & COSE resource host structure extend along strike towards the eastern portion of unexplored Homenaje II claim potential for definition of extensions & prompt drill target definition
Anomalous Au-Ag + strongly elevated multi-element signature reporting to multiphase brecciation hosted by fine-grained, capping tuff in Homenaje claim similar Au, Ag & multi-element signature to cap rock over Cap Oeste /COSE high grade shoots established drill targets
Adjacent to Patagonia Gold´s Cap Oeste -COSE mine development
Discovery of oxide & sulphide resources on adjoining Homenaje claims could provide catalyst to permit larger scale & longer LOM development at Cap Oeste