The Mina Angela property is in the northern portion of the province of Chubut in southern Argentina, about 50 km SE from the Company's Calcatreu project. The nearest population center is the town of Gastre to the SW of Mina Angela (please refer to the map herein). Access to the property is by paved and all-weather gravel roads leading south from the town of Jacobacci, Rio Negro.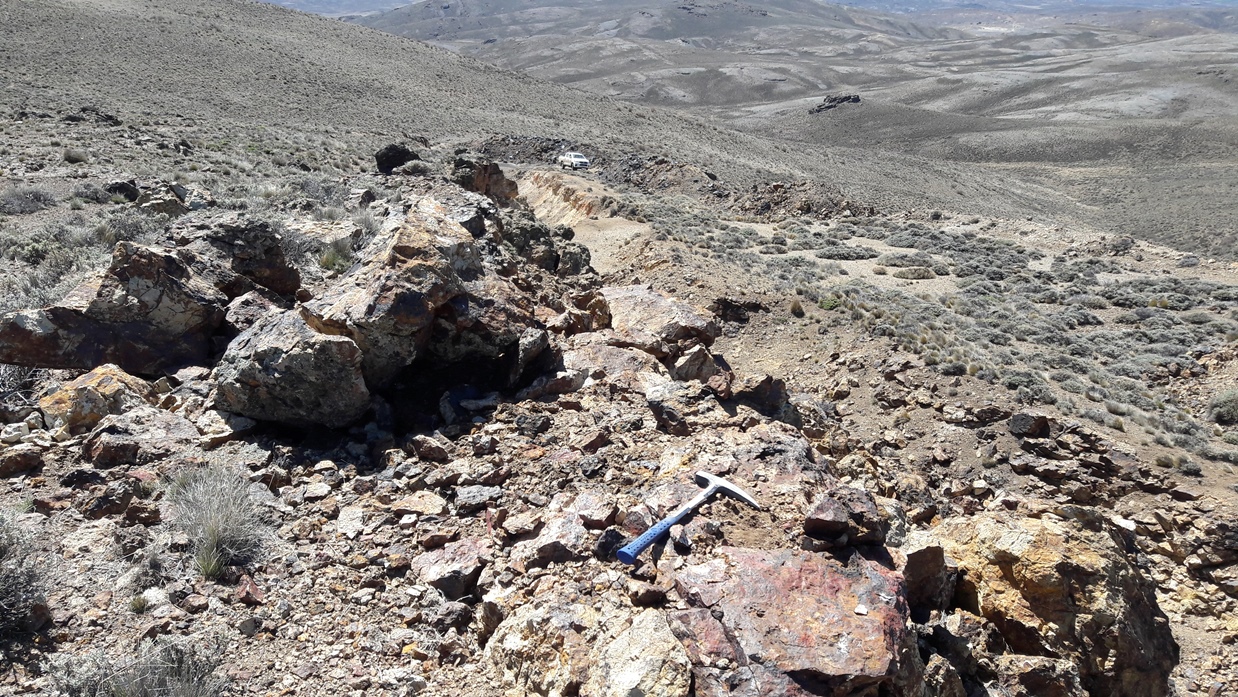 The property is secured by 44 tenements, totaling 2,100 hectares in size, under the Company's option agreement with Latin Metals Inc. In March 2021, the Company exercised its option subject to certain terms (please see the Company's March 12, 2021, new release on this website). Together with Mina Angela, the Company controls over 83,300 hectares of geologically prospective land in the area.
Geology and Mineralization:
Mina Angela occurs within Jurassic-aged Somuncura Massif; a regional-scale geologic feature similar to the larger Deseado Massif in the province of Santa Cruz to the south. Precious and base metal mineralization at Mina Angela occur within low to intermediate sulfidation veins and veinlets. Host rocks to the deposits are Jurassic-aged intermediate- to mafic-composition volcanic and associated felsic-composition intrusive rocks. Common ore minerals at Mina Angela are native gold, electrum, argentite, and silver sulfosalts along with base metal sulfides. Common gangue minerals are quartz, carbonates, adularia, local pyrite, and, locally, iron oxide minerals (notably, in oxidized, upper portions of the deposits).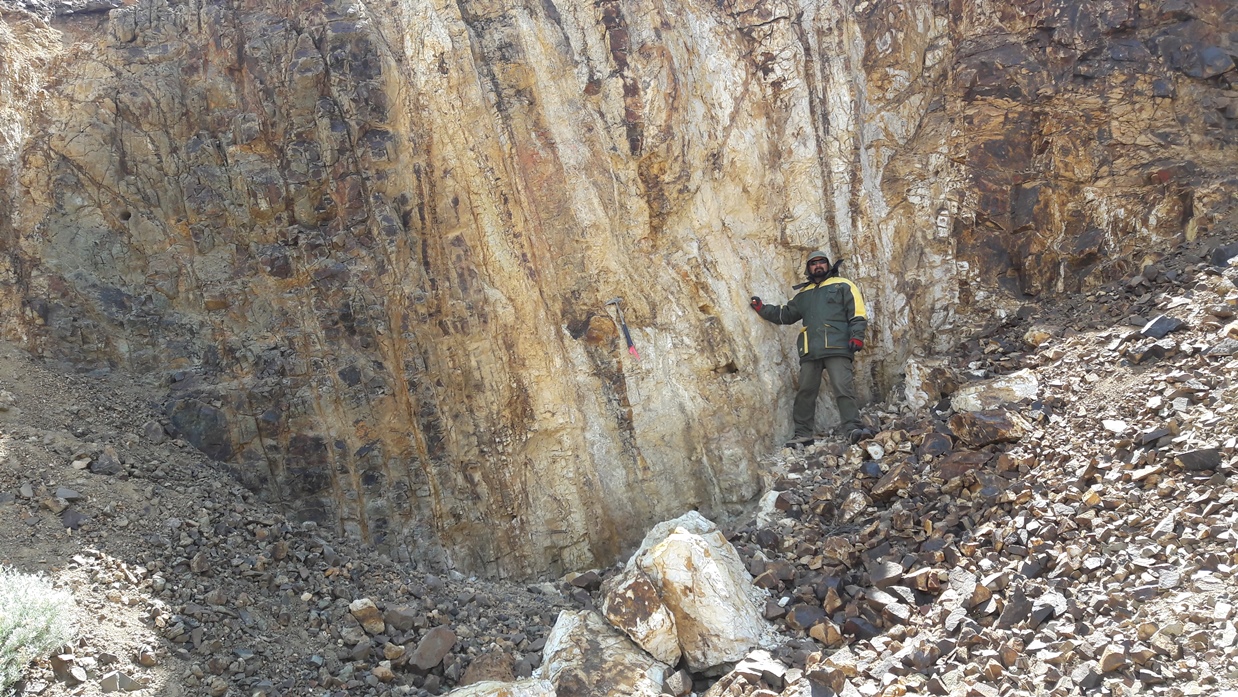 The property and mineral deposits occur within the NW-trending Gastre fault system. The nearby Navidad property (Pan American Silver) and the Company's Calcatreu development-stage, gold and silver project are also located within this regional fault system and belt of favorable host rocks.
Historic Production and Exploration Work:
Mine production at Mina Angela commenced in the late 1970s and continued intermittently for the next twenty years. Recorded production amounts to over 1.04 M tonnes of material grading approximately 4 g/t Au, 48 g/t Ag along with base metals – predominantly zinc and lead and lesser amounts of copper.
Recent work by prior operators consisted of mapping, soil and rock sampling and geochemical analyses, ground geophysics, and drilling. A total of +22,000 meters of drilling in more than 360 holes have been completed on the project.